What's required in today's world is a resilient, agile workplace that deeply engages employees from wherever they may be working. Environments must be designed to support wellbeing and offer an ecosystem of spaces which gives employees choice and control over their work experience. Even home offices can be designed to keep employees productive and healthy.
Ergonomics is a key part of wellbeing, and our ergonomic efforts are supported by Steelcases's full time, board-certified professional ergonomist, Kevin Butler, whose primary focus is benchmarking and sharing ergonomics best practices with customers and designers. He also has extensive experience as an ergonomics practitioner, assisting organizations — along with other field specialists — in designing and implementing corporate ergonomics and wellness programs.
Steelcase is also a leading member in the OERC (Office Ergonomic Research Committee), a consortium of leading companies that work together to advance ergonomic research. The OERC facilitates the design and management of knowledge workplaces, systems, processes, and products. Frost-Barber is proud to be partnered with Steelcase and have access to all the ergonomics and wellness research available through these outlets. We are a dealer for the most deeply researched and designed ergonomic furniture on the market today.
When it comes to ergonomic best practices in the workplace, there has been considerable research and development over the years. The bottom line is ergonomics really can determine how comfortable, engaged and productive someone is while working. Keep reading to see some of our latest ergonomically advanced products and 12 tips to help keep you ergonomically correct.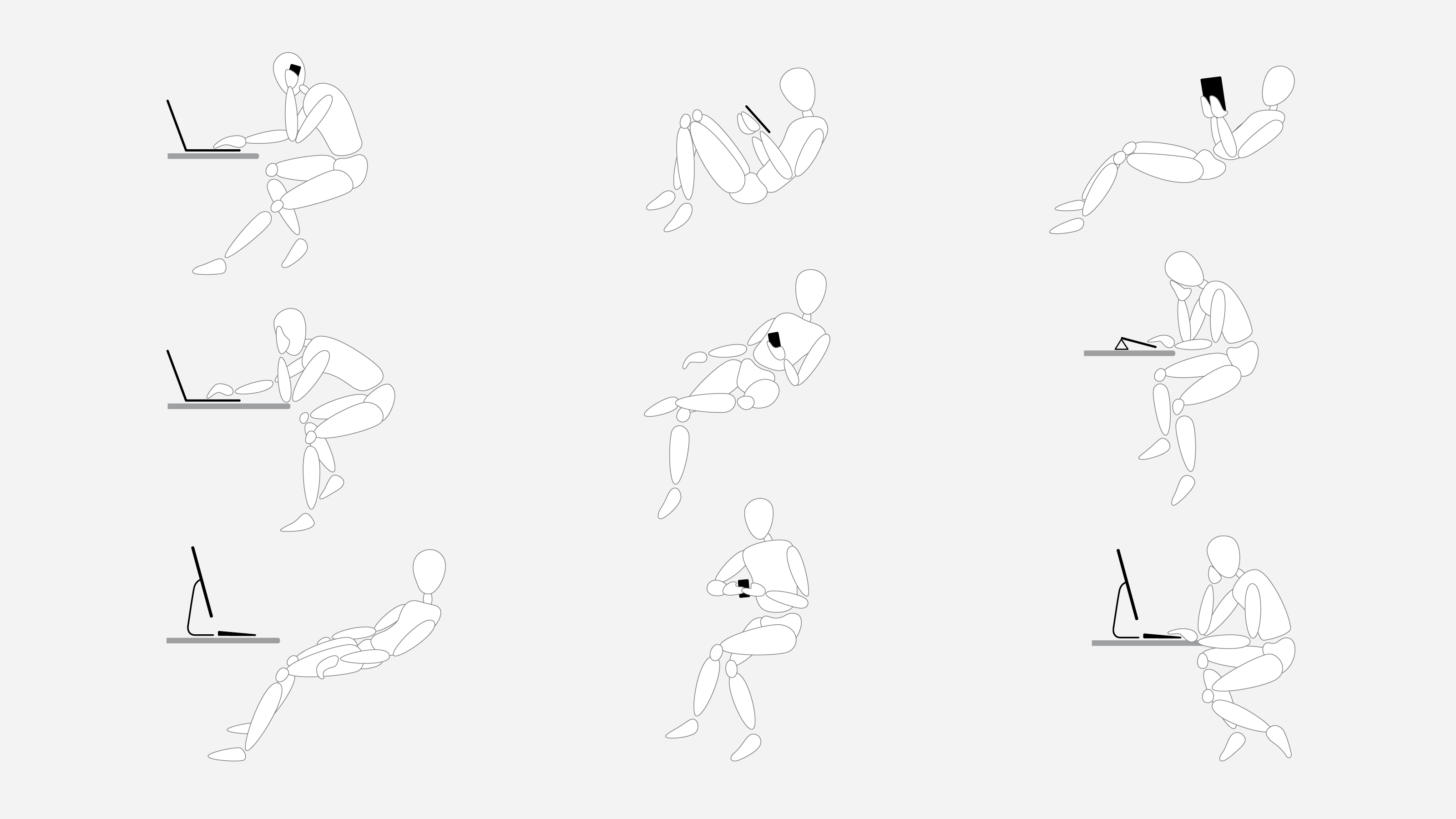 Ergonomics through the years
Ergonomics has indeed come a long way since its rise to prominence in the 1980s, which resulted in a deep understanding of biomechanics. Back then, the focus was on maintaining a static, neutral posture for office workers using desktop computers. Steelcase's breakthrough research established the importance of dynamic support that mimicked the movement of the spine, setting a new industry standard for ergonomic seating.
Today, leading organizations are focusing on well-being as a way to gain emotional, financial, and competitive advantage, and they often begin with physical health and ergonomics. So in addition to tackling health issues such as obesity, smoking, and exercise, organizations are also looking to workplace ergonomics to help prevent injury.
One of the key reasons ergonomics plays such an important role today is that technological devices are tempting people to sit even longer in chairs that were designed before tablets and other handhelds came into the office mainstream. This is leading to new work postures, some of which are leading to more pain.
Recent ergonomic product developments
At the forefront of Steelcase's current ergonomic best practice efforts are two products that differentiate the brand in the HAD (height adjustable desk) market: Migration and Ology, the result of extensive research and development. Follow the links to see more extensive information on these two height adjustable desks.
One of the key points about these two HAD products — often overlooked — is that they meet the BIFMA-recommended standards for height range, ensuring that workers of all sizes and genders have comfortable, ergonomically correct resting elbow height, whether seated or standing.
Task chairs are one of the areas where Steelcase is leading the market. Gesture, inspired by the movement of the human body, is the first office chair designed to support our interactions with today's technologies. The Gesture was designed based on the findings from a global posture study that covered six continents and over 2,000 people. Steelcase's Global Posture Study revealed nine new postures related to technology that were not adequately supported by existing seating solutions. Gesture's interfaces work as a system to provide support and comfort to a range of users in a range of postures previously unsupported by task chairs.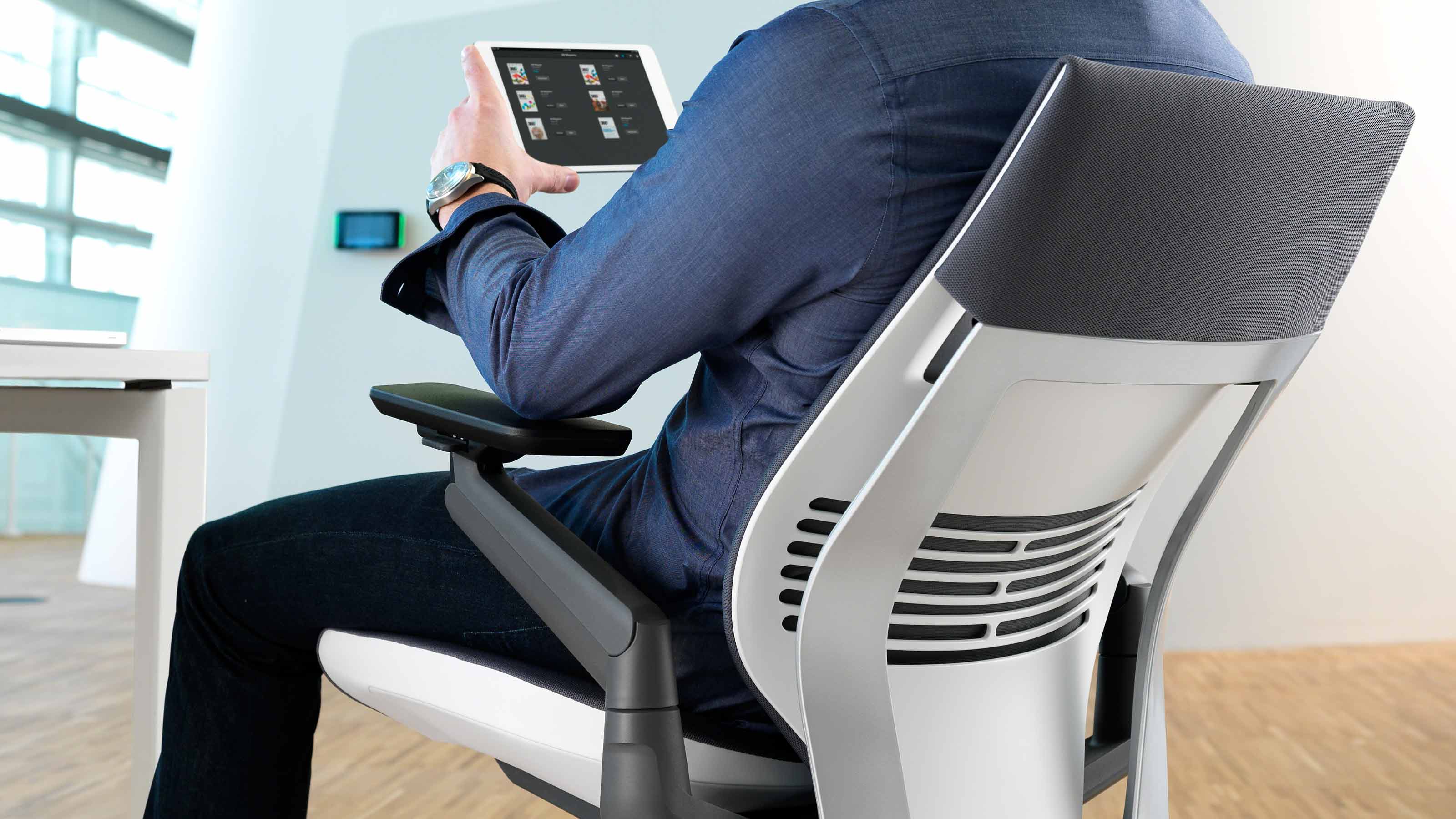 Basic ergonomic positions
Whether you are working from home or the office, here are 12 tips to help keep you ergonomically correct.

Remember, you still need to switch positions frequently, even if you're on your feet. Even just one hour each day spent standing can help maintain or renew energy levels and focus. Keep the saying "Your next position is your best position" in your head to remind yourself to move frequently.
Final Thoughts about ergonomic best practices
By integrating ergonomic best practices into your workplace, you can bring in breakthrough research that will benefit you and your staff. This is part of Frost-Barber's commitment to the wellness and satisfaction of your employees. Frost-Barber and Steelcase have a deep, decades-long commitment to wellbeing, and we have the right resources to ensure the success of any work environment we help create.